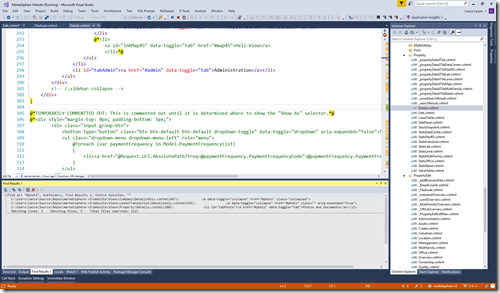 Is all of the text in the screen-shot to the left readable from the back row when coding live to a room of our fellow developers? Will you be zooming in-and-out constantly?
As presenters – we practice and practice, often spending several weeks or longer working on a single presentations… preparing for demo failure… researching and most importantly learning so we can share and grow our community!
But what we all-to-often DON'T practice is the actual presentation to an audience – or even a simulated audience.
So in this post, we'll focus on preparing the visual elements and create your own personal Visual Studio "Presentation Theme"!!!
<Note> Please refer to my previous post for effective Zooming-in-and-out: Windows 10 – Best Kept Secrets: Magnifier </Note>