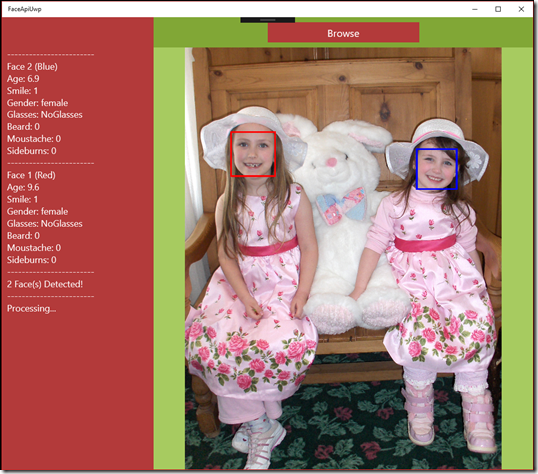 Microsoft is creating some very cool "Cognitive Services" that we as developers can easily utilize in our applications to accomplish some amazing results with a few simple calls to these Azure service.
If you haven't setup the Cognitive Services – take a look at Setting up Azure Cognitive Services.
We'll start with the "Face [Detection] API"
"Detect one or more human faces in an image and get back face rectangles for where in the image the faces are, along with face attributes which contain machine learning-based predictions of facial features. … The face attribute features available are: Age, Gender, Pose, Smile, and Facial Hair…"
As my eventual goal is to integrate these into Hololens for you guys – we'll be doing this integration into UWP (Universal Windows Platform) – but starting with desktop apps.
Completed project is up on GitHub @ FaceApiUwp
Ok, let's dive right into code! Fire up Visual Studio…